SPOONBOY T-SHIRTS AND POSTERS NOW AVAILABLE FOR MAILORDER!
i've gotten a bunch of requests that i put t-shirts up for sale online, so i'm psyched to let y'all know that my friend linsday ann bottos will now be selling spoonboy t-shirts and posters through her lunamoth etsy shop!  you can order them by clicking on the links below, and while you're over there you should check out her awesome artwork as well!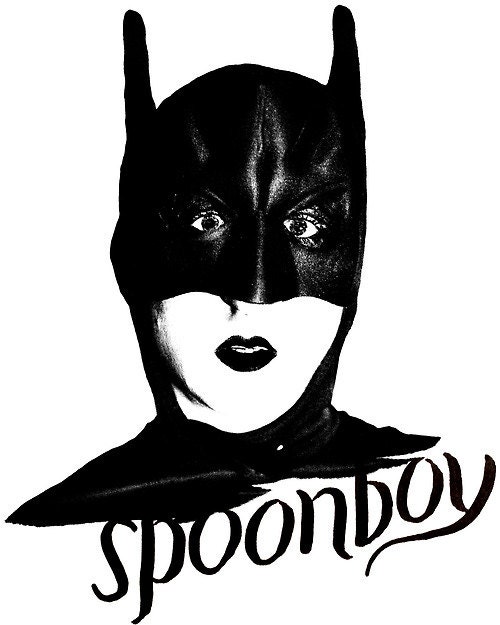 SPOONBOY BATMAN T-SHIRT - $12
screen printed on pre-shrunk 100% cotton white t-shirts. 
available in XS, S, M, L, XL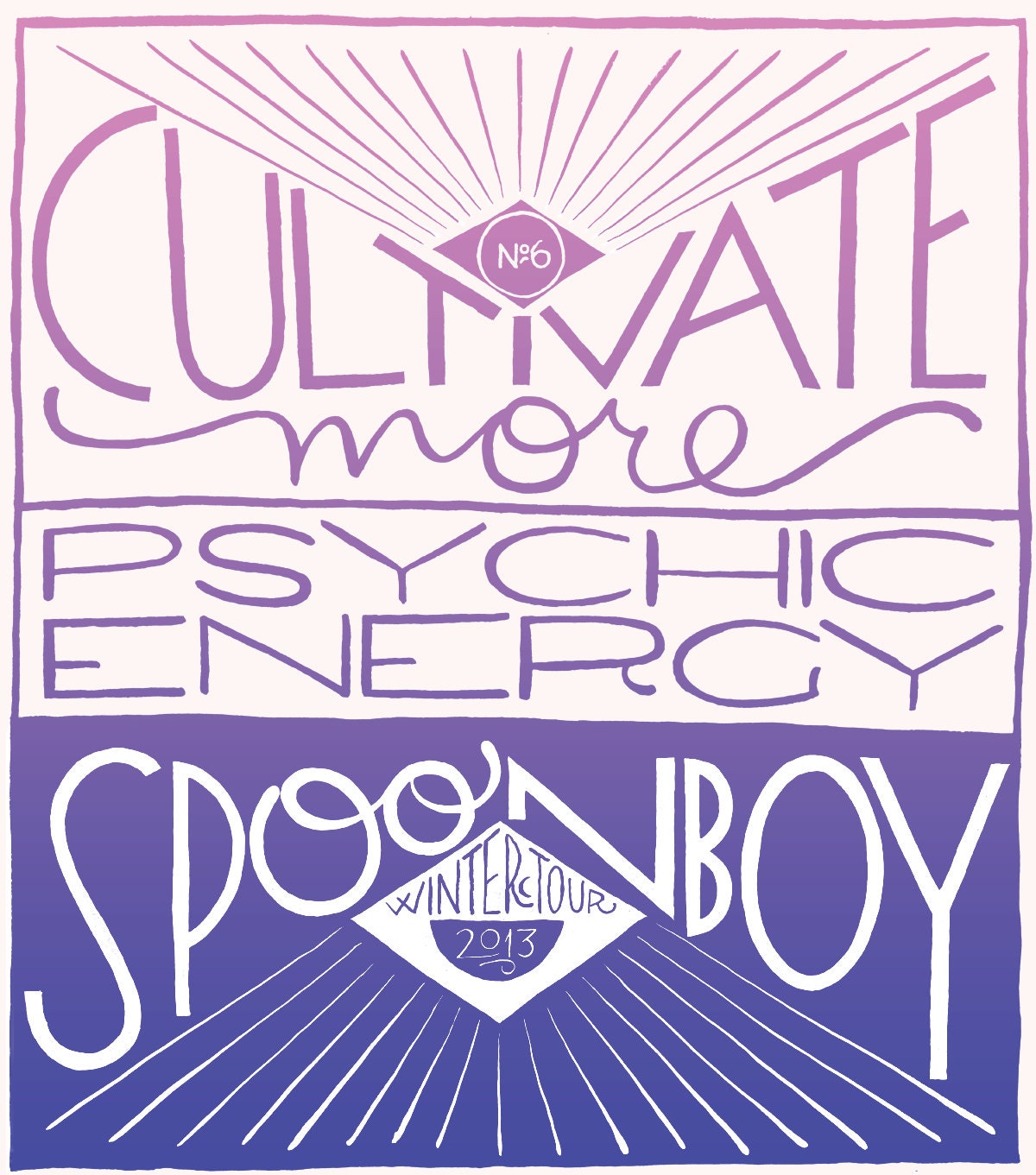 "CULTIVATE MORE PSYCHIC ENERGY" POSTER - $7
screen printed 11x12.5" poster.
poster will be shipped flat 

both of the above images were co-designed by another awesome lindsay, lindsay eyth, and you should check out her etsy shop too!  thanks!